GigaOm Radar Report for AIOps
Nastel has been recognized as a Fast Mover, a Leader in the
Innovation/Platform Play quadrant of the GigaOm Radar Report for AIOps.
In this report, GigaOm analyzes the leading solutions in the AIOps market, weighing the key criteria and evaluation metrics used to assess them, and identify important technologies to consider for the future.
"Messaging and message queues (and streaming) have unique requirements within IT operations management monitoring. Many AIOps solutions can monitor the messaging endpoints, but Nastel also offers monitoring and intelligence to message services themselves such as IBM MQ, Kafka, and others. The company's leading-edge technologies shine in the transaction-heavy industries of banking and financial services. Nastel provides its own AIOps solution but may also be used to augment another AIOps deployment where messaging is of primary importance."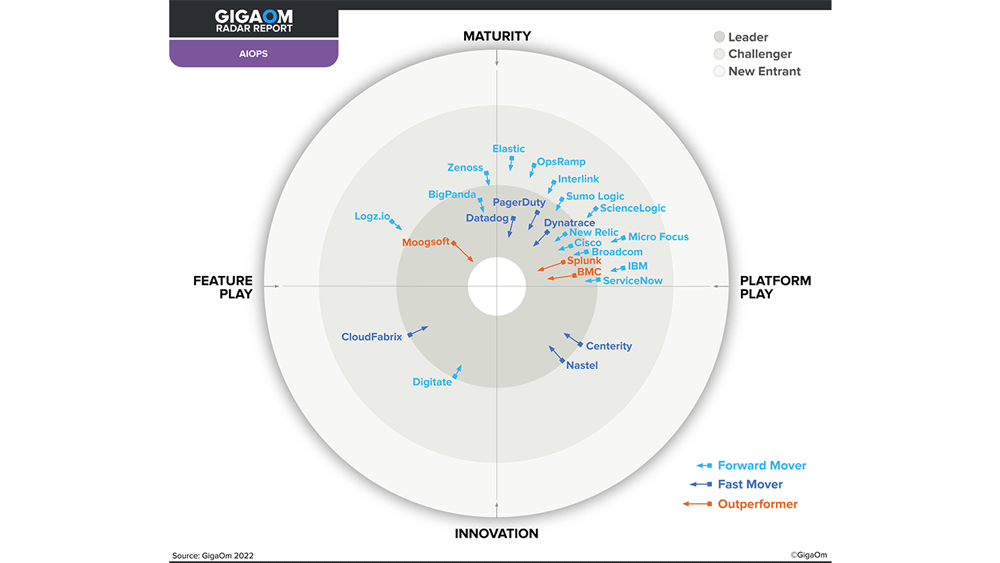 Report Outline
Summary

Market Categories and Deployment Types

Key Criteria Comparison

GigaOm Radar

Vendor Insights

Analyst's Take

About Ron Williams

About GigaOm
This report compares BigPanda, BMC, Broadcom, Centerity, Cisco, CloudFabrix, Datadog, Digitate, Dynatrace, Elastic, IBM, Interlink, Logz.io, Micro Focus, Moogsoft, Nastel Technologies, New Relic, OpsRamp, PagerDuty, ScienceLogic, ServiceNow, Splunk, Sumo Logic, and Zenoss.